Testimonials from team members
Premier Tech's success resides in its team members, their talents and achievements. Discover the testimonial of some of them here!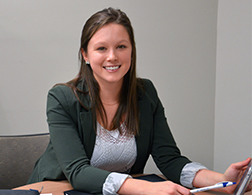 Heidi – Accounting Analyst
For me, Premier Tech is a big family! With the opportunities offered, we quickly develop a sense of belonging. Working at Premier Tech means integrating an experienced team, and we can always count on others to help us move forward. Premier Tech has this unique way of allowing me to put my knowledge to good use and to discover new cultures through close collaboration with team members from Europe and even Asia!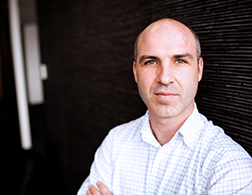 Romy – Communications Advisor
When I applied to work at Premier Tech, I was looking for a job, but I actually found a great team. It's like a second family to me! Although I'm not from the region, I could quickly build a new network. The people here are welcoming, and I was rapidly integrated into their activities. Team work is an important value at Premier Tech, and it's experienced on a daily basis! It's easy to get support in the achievement of my projects, and my co-workers are always open to new ideas.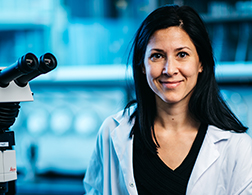 Régine – Project Assistant
If I had to choose three words to describe Premier Tech, I'd say: innovation, involvement and dynamism. I am very lucky to have the opportunity to work in Inovation, research and development in a regional company whose playground is... the world! My team's greatest strength is the diversified competencies of its members: microbiologists, laboratory technicians, agronomists, horticultural technicians and biologists, among others.
I am proud to work for a company that encourages causes that matter to me, such as supporting children from underprivileged backgrounds.
Premier Tech's VITAE values are experienced on a daily basis. The more we apply them, the more efficiently we move forward, together, towards our common goal: success!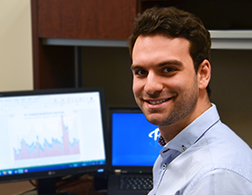 Maxime – Mergers & Acquisitions Supervisor
Premier Tech is a company with an entrepreneurial culture, where I'm given the opportunity to take initiatives and to exceed my limits. As a Mergers & Acquisitions Supervisor, I feel lucky to be involved in international merger and acquisition projects and to develop my knowledge on a daily basis.
With studies in Business Administration, being part of the Premier Tech family is a perfect opportunity for me to work in this field while enjoying the unique quality of life offered by the region.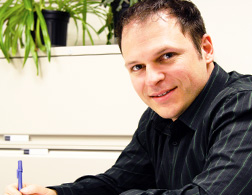 Dominic – Electrical Design Technician
Premier Tech is a company that thinks just as much about team member satisfaction as customer satisfaction. I've been an Electrical Design Technician since 1999. We are always developing new products to stay on the cutting edge of the market, which means there is always something new in my work. Even though I have learned a lot in my field over the years, I really appreciate that I can call on a specialist in-house if a particular situation calls for it. Teamwork is an everyday thing here!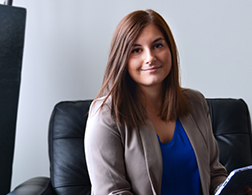 Noémie – Marketing Coordinator
For me, Premier Tech has been an unexpected opportunity. The company has allowed me to discover new skills and fields of interest. Every day, I have the possibility to contact new talented candidates such as engineers, accountants, scientists and managers! My work really allows me to live my passion for human communications. That's the Premier Tech experience for me: taking up challenges.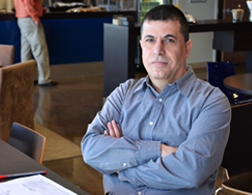 Ghassan – Mechanical Design Technician
Designing industrial equipment is at the heart of our team's mission. At Premier Tech, challenges are numerous and stimulating. Not only do we develop the technological capacities of our products, but we also develop our technical and professional competencies on a continuous basis. And with the vast range of services offered to team members, such as having a doctor and café on site, we really feel the company cares about the well-being of all its team members. To me, it's one of Premier Tech's biggest strengths!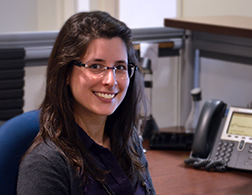 Émilie – Translator
When I started working here, I was hoping for a stimulating job that would give me the opportunity to be part of the action. And that's exactly what I got! At Premier Tech, I have the possibility to exceed my limits on a daily basis. I work within an agile team whose objective is to achieve excellence, and that's highly motivating! The ideas that are brought up around me encourage me to look to the future and to implement long-term solutions.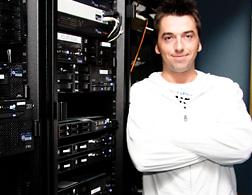 Jean-Guy – System Administrator
What I like most since I started here at Premier Tech, is the possibility to work with people of many different nationalities who speak different languages, which is both challenging and interesting. I've had the opportunity to travel a lot and to work with cutting-edge technology. Above all, I feel as if they've had confidence in me since the beginning. This has made my life much more pleasant and has allowed me to concentrate fully on my work. My responsibilities here are wide-ranging. I do something different every day and I'm learning a lot.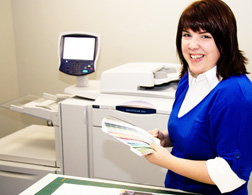 Esther – Graphic Designer
Since April 2003, I've been working for Premier Tech, a young and dynamic team. I quickly realized that no matter how little experience we have, we are given responsibilities. The team work and the spirit existing between the other graphic designers and me represent a considerable benefit. In a certain way, it recreates an agency environment which gives us the opportunity to exchange ideas, tricks and advice. I have found a stimulating job at Premier Tech which allows me to be creative on a daily basis while growing in a company that takes human values into consideration.