Premier Tech and Cycling, A Perfect Fit
Cyclists are in constant motion. They look ahead, they power through—and they win. They leverage their individual skills while moving forward as one team. And they celebrate together. With so many things in common, it is no coincidence to see Premier Tech supporting cyclists from all around the world. Over the years, our long-standing passion for cycling has blossomed into a wide selection of partnerships that show the many ways in which athletes can contribute to our WE ARE PT philosophy.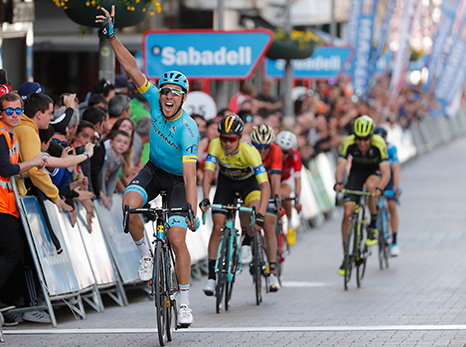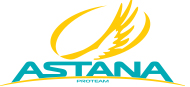 ASTANA PRO TEAM x PREMIER TECH
Astana Pro Team is known for consistently striving for excellence, so it comes as no surprise that it has become one of the best teams on the World Tour circuit. Like Premier Tech, Astana Pro Team strongly believes in strength through diversity. And it leverages that diversity to propel the team toward ever more ambitious goals.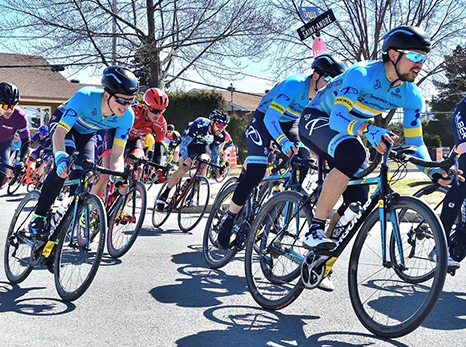 TEAM PREMIER TECH p/b ARGON 18
Created by Premier Tech team members in 1994 and supported by the company ever since, Team Premier Tech p/b Argon 18 simply keeps pushing the envelope. Race after race, its commitment to success reminds us of Premier Tech's strong drive to never settle for the status quo in anything.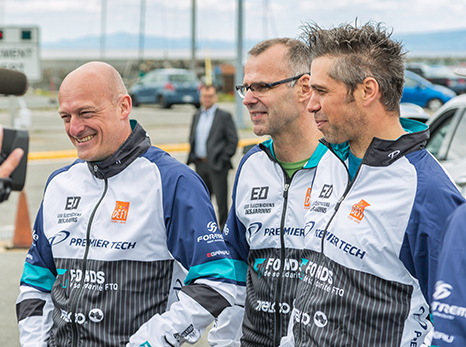 GRAND DÉFI PIERRE LAVOIE – Team Premier Tech FSTQ
Premier Tech – FSTQ cyclists participating in the Grand défi Pierre Lavoie know for a fact that what we do as individuals can have a domino effect all around us. By inspiring thousands of kids every year to adopt healthy lifestyles, they induce change in the lives and environments of entire communities.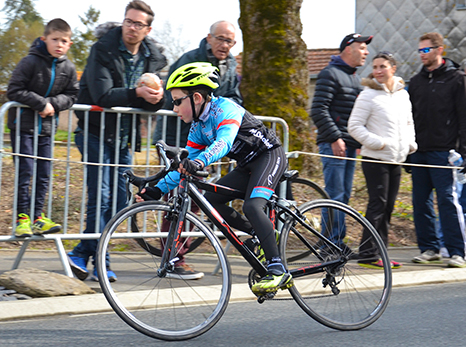 TEAM CHALONNES CYCLISME x PREMIER TECH
Active in France since 2011, Team Chalonnes Cyclisme is committed to fueling young people's passion for cycling. Every season, they create lively settings for hundreds of kids and teenagers to learn and have fun on their bikes. It goes to show that in sports, as in life, it's never too early to start working toward your goals.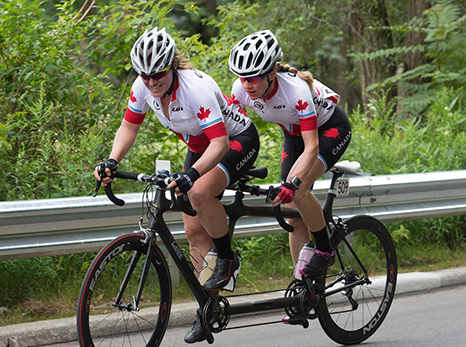 JOANIE CARON x PREMIER TECH
Paralympic athlete Joanie Caron is a fighter. She is courageous, passionate, daring, and driven to find new ways to win—not alone, but as a team. Joanie competes with a teammate who has a visual impairment. Every day, she shows that with focus and co-operation, you can do anything.